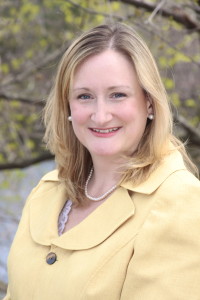 Location:
Eight Pleasant Street South
Suite C
Natick, Massachusetts 01760
Contact Information:*
Phone: 508.650.0500
Fax: 508.650.0505
Email: sarah@zalkinlaw.com
Website: zalkinlaw.com
Attorney Sarah Peterson has significant experience advocating for elders and their families.  Her practice focuses on elder law, mental health law, estate planning and probate and trust administration.
Before joining Zalkin Law Firm, Sarah practiced similar law at an elder law firm on the North Shore, and prior to that she served as a public interest elder law attorney with Maine's Legal Services for the Elderly.
Prior to attending law school, she worked at HESSCO Elder Services in Sharon as a case manager and intake worker.
Sarah received her BA from the University of Massachusetts at Amherst in 2002 and her JD from the University of Maine School of Law in 2006.
She is currently serving as president of the Massachusetts Guardianship Association and as a member of the Advisory Board of the Money Management program at HESSCO Elder Services.  She is a member of the National Academy of Elder Law Attorneys (and its Massachusetts Chapter), Women's Bar Association, and Neponset Valley Alzheimer's Partnership.
Sarah has previously served as co-chair of the Lewiston-Auburn Elder Abuse Task Force in Androscoggin County, Maine for which she was also a founding member, and as a member and later secretary of the North Reading Council on Aging Board of Directors.
She has been licensed to practice in all state courts in Massachusetts and Maine since 2006 and before the United States District Court for the District of Maine since 2007.
Additional Staff Profiles
* While we are happy to have you contact us by email, telephone, land mail or fax, please note that communication alone does not establish an attorney-client relationship. Therefore, it is important that you do not send any personal or confidential information. Such a relationship would only be established were Zalkin Law Firm to agree, in writing, to handle a particular matter.